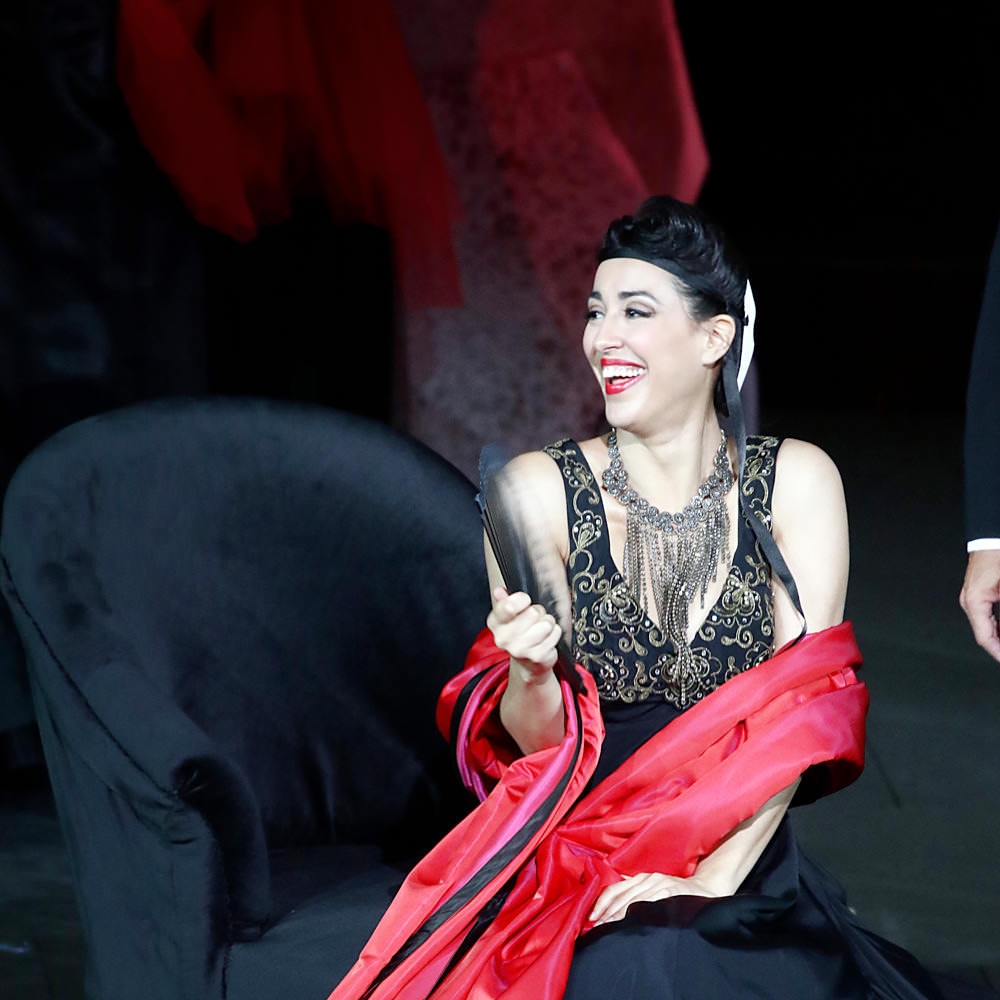 A

h

l

i

m

a

M

h

a

m

d

i
Mezzo-soprano
01

About

The Franco-Moroccan mezzo-soprano, Ahlima Mhamdi, studied at the CNSMD in Lyon, where she was taught by Isabelle Germain and Fabrice Boulanger and graduated with distinction. She won the First Prize for both "Opera" and "French Song" at the Marmande International Vocal Competition in 2015, and Second Prize, the Audience Prize and the "Cité de la Voix" Prize in the Mâcon International Singing Competition in 2016.  She was also nominated as ADAMI's "Revelation of the year" and is a former winner of the Nice Wagner Circle's bursary.

Ahlima was admitted to the Opera Studio at the Opéra de Lyon for the 2011/12 season.  From September 2013, she was part of the Jeune Troupe of the Grand Théâtre de Genève, where she sang roles such as Fenena Nabucco, Preziosilla La Forza del destino, Maddalena Rigoletto, Meg Page Falstaff, Martine Le Médecin malgré lui, and Schwertleite Die Walküre, working with names such as Robert Carsen, Laurent Pelly, Evelino Pidò and Paolo Arrivabeni.
Roles
Charlotte
Werther
Carmen
Carmen
Fenena
Nabucco
Flora
La Traviata
Flosshilde
Das Rheingold/ Götterdämmerung
Meg Page
Falstaff
Maddalena
Rigoletto
Martine
Le Médecin malgré lui
Mercédès
Carmen
Orlovsky
Die Fledermaus
Preziosilla
La Forza del destino
Requiem
Requiem Verdi
Schwertleite
Die Walküre
Smeton
Anna Bolena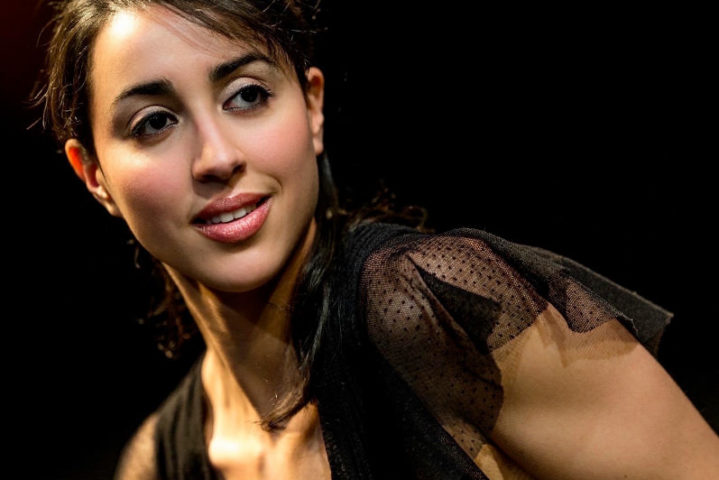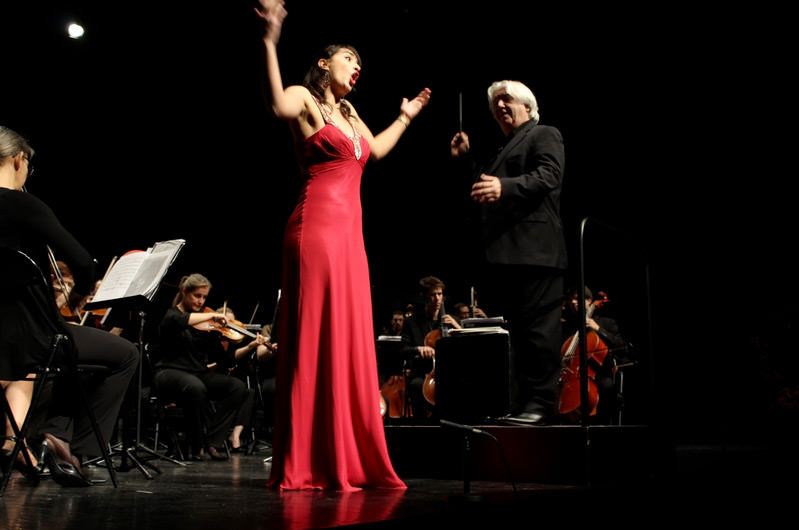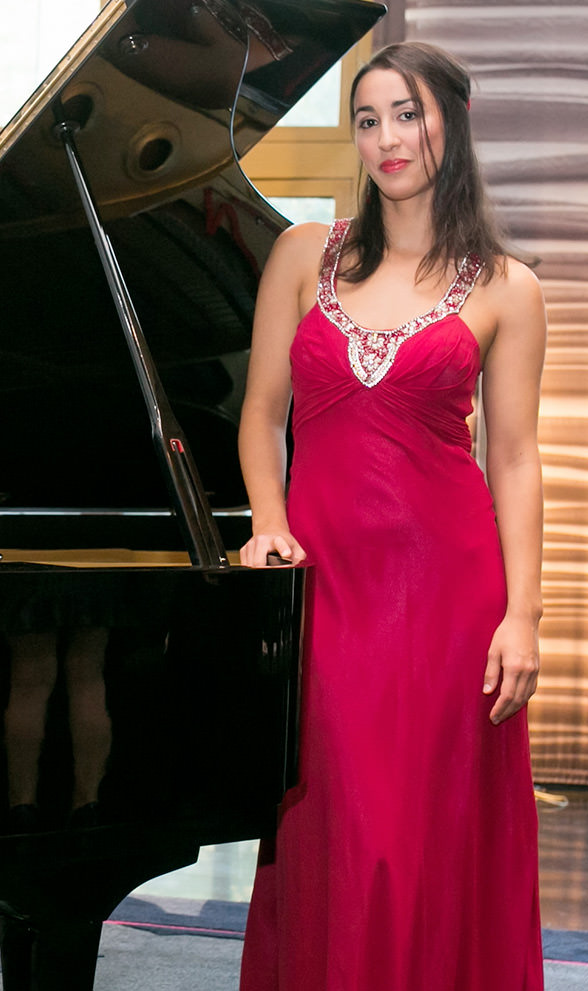 More recently, she has sung Mercedes Carmen at the Théatre des Champs-Elysées, under the direction of Simone Young and with Marie-Nicole Lemieux, Smeton Anna Bolena at the Grand Opera d'Avignon, Maddalena Rigoletto at the Grand Opera de Tours, Roggiero Tancredi at the Opéra de Marseille, Martine Le Médecin malgré lui at the Opéra de Rennes and on tour in Brittany, and, in concert, her many appearances include Verdi's Requiem in Geneva's Victoria Hall.
Future projects include Carmen on tour in Belgium and Netherlands, Fenena Nabucco in Lausanne, Flosshilde Das Rheingold and Götterdämmerung and  Schwertleite Die Walküre at the Grand Théatre de Genève, Bersi Andrea Chénier at the Opéra de Tours, and a gala concert in Symphony Hall, Osaka.
Download my biography in .pdf
Download my repertoire in .pdf
1/8 Verdi: "O don fatale!" Don Carlo
2/8 Massenet: "Va, laisse couler mes larmes!" Werther
3/8 Strauss: "Sein wir wieder gut!" Ariadne auf Naxos
4/8 Donizetti: "È sgombro il loco" Smeton, Anna Bolena
5/8 Verdi: "Canzone del velo" Eboli, Don Carlo
6/8 Bizet : "La Habanera", Carmen
7/8 Gounod: Duo Martine/ Sganarelle, Le Médecin malgré lui
8/8 Gounod: "Toute femme tient sous sa patte" Martine, Le Médecin malgré lui
04

Press
Récital Nuit folle – Ensemble Matheus – Le Quartz

Learn more

+

Close
05

Duo

French-Moroccan mezzo soprano Ahlima Mhamdi and pianist Marieke Hofmann met in 2010 at the Conservatoire National Supérieur Musique et Danse in Lyon, France, where they studied with David Selig and Charles Bouisset. Sharing the same passion for song and lied repertoire, they also worked with Charles Spencer, Anne Le Bozec, François Le Roux, Udo Reinemann, Christian Immler amongst others.
In 2013, they were awarded the "Thomas-Wiese-Preis" at the Lied Academy Husum, Germany. They also received a scholarship with the Société Générale France and were invited to play regularly at numerous private concerts. This gave them the opportunity to create a variety of programmes combining poetry, song, opera arias and contemporary repertoire also with the aim of opening up classical music to a new public.
Further performances for the duo have included concerts at the Festival Journées Romantiques, Paris, at the Opéra Avignon and the French ambassy in Beijing. In July 2019 they will play at the festival Volcadiva in Auvergne, France.
Marieke Hofmann's biography
After graduating from the Musikhochschule in Freiburg and then Karlsruhe, German pianist Marieke Hofmann completed her studies in France, at the Conservatoire National Supérieur de Musique et Danse in Lyon, with Florent Boffard (piano) and David Selig (piano accompaniment).
She was awarded second prize of the international piano competition Gabriel Fauré et la musique française in 2011. In 2014, she won the the Nei Stëmmen competition for singers and piano accompanists in Luxemburg. She performs regularly in France and abroad. She also works as a vocal coach and accompanist at the Opéra de Lyon, the Opéra Théâtre de Saint-Etienne and the Pôle lyrique d'excellence in Lyon. She accompanies the singing class of Mireille Delunsch at the CNSMD de Lyon, and is also assistant in the piano accompaniment class.
Listen to a selection by our duo